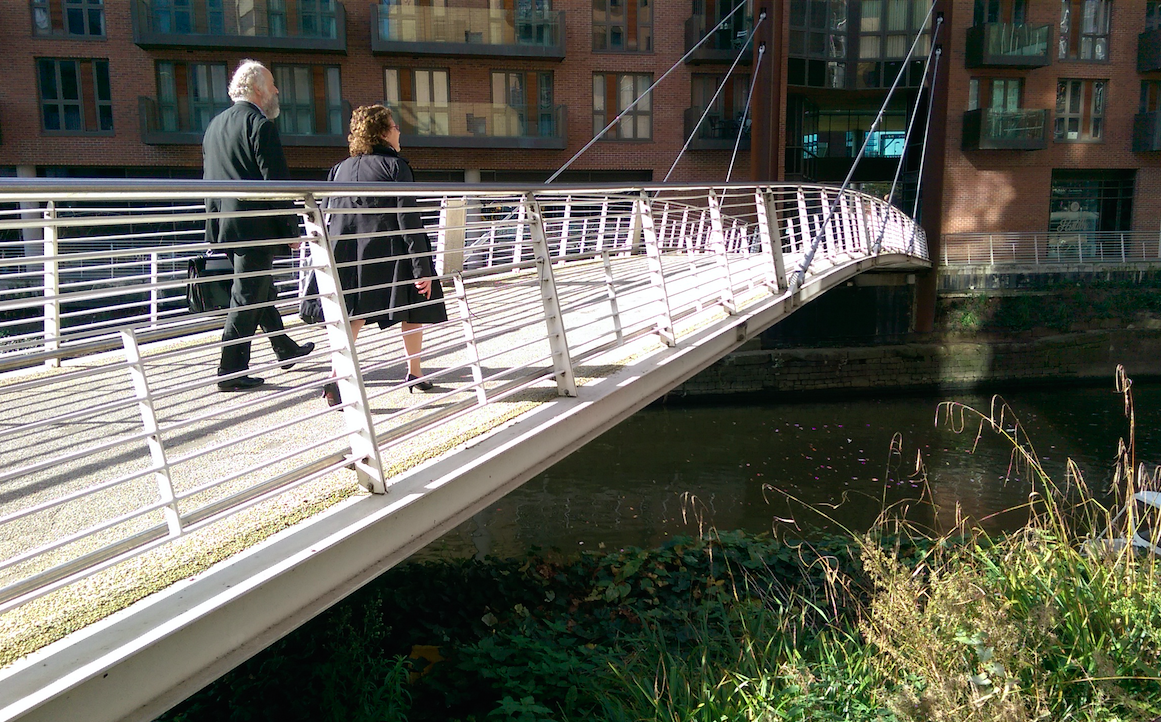 Following the South Bank workshop on 28 January, I had a chance to spend 40 minutes with Judith Blake on Friday 19 February.
I put across the LSDG hope that we can make headway as LCC has suggested: both a framework for the whole area and some rapid action on elements that are unquestionably advantageous and won't prejudice later moves, such as Hunslet Stray and the new footbridge.
I asked whether, as a priority, we can discuss further with LCC the way that landowners are drawn into acting in the best long-term interests of the city. There is understandable antipathy to anything that smacks of an old-style UDC. But with Council planning and regeneration resources very stretched, an effective grouping of development interests should be drawn on to help develop an appropriate framework. They might usefully work with others who have deep knowledge of the area and of successful place making in other places. I asked whether LCC could envisage LSDG being the grouping that helps to take forward the multi-stranded agenda of developing the South Bank. The contributors have been considering this for 6 years and there is much knowledge and good will amongst the group, which already includes some landowners. I have left this with Judith.
Rachael Unsworth