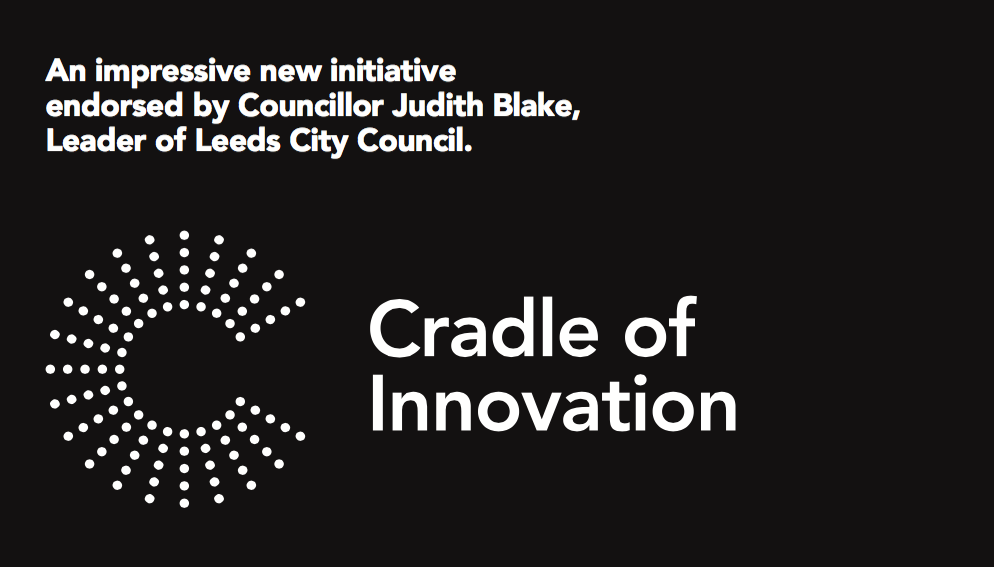 www.cradleofinnovation.org
LSDG is supporting and acting as publisher for:
A book and an exhibition to celebrate Leeds innovators of the past and present and to support future innovation
"Science and technology, art and fashion, entertainment, banking and finance, research and higher education – these activities all flourish in the creative and intellectual ferment that characterises metropolitan centres" (Stegman & Austin Turner, 1996, p.157).
The book, to be published by LSDG in late 2017, will be a 'civic gift' featuring innovators in all these fields – prime examples from the city's heritage and contemporary leading lights responsible for novel products, services and ideas.
It will be:
a beautifully-illustrated, high-quality, informative product (printed in Leeds) to demonstrate how Leeds has contributed to changing the world and to showcase innovative activities in the city today;
a gift to present to visitors and to be taken by Leeds people when they travel beyond the city – to appeal to recipients across the spectrum of business, research, culture, government and make the case for choosing Leeds as a place for business, study, healthcare, cultural and social life;
sponsored by a range of today's innovators and by individuals and organisations who value being associated with the project. Sponsors can choose to be linked to specific historic innovators. They will benefit from having supplies of the book to give away.
The exhibition will be aimed principally at local audiences: to engage them in the unfolding story of curiosity, creativity and enterprise – essential ingredients in making the city what it is today and that will continue to drive its future success.
It will be funded by sponsorship and grants.
* * *
The Cradle of Innovation includes:
individual innovators in business, health, research, education, ideas, technology, communication, cultural life, institutional reform;
'Leeds Legends': groups, charities and companies that have made their mark;
emerging areas of innovation aimed at meeting the needs of future generations: doing more with less; reducing and reversing environmental damage; creating products and services that are not just world-beating but world-enhancing;
'Hub of Innovation': Leeds City Council, University of Leeds, Leeds Beckett University and the Leeds Teaching Hospitals NHS Trust
* * *
Contact: info@cradleofinnovation.org